We're at the end of our Performance work-week here in Brussels, and gearing up for a two-day orgy of European open-source culture at FOSDEM. I've successfully acquired a cold (and hopefully not worse) due to the temperature being consistently below freezing.
However, the people here in Brussels have made up for their weather shortcomings by welcoming us wherever we go. Between the hackerspaces and co-working spaces, and the restaurants that happily take large groups with little or no notice, I'm very impressed!
HSBXL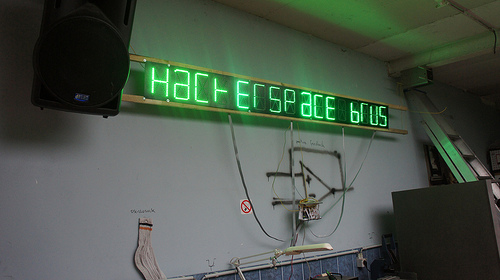 The hackerspace in Brussels is located in Schaerbeek, a neighborhood to the north of the city center. The space used to be a vehicle repair garage for the city, but was given up for use by the geeks. They've installed serious hardware, and have fully-equipped the place with everything needed for survival. Thanks to Rafael and Patrick, for answering all our questions and helping us make mate and to find food nearby. Lunch on the second day was described by Patrick as a "little French place", but turned out to be a hall of worship dedicated to Tintin!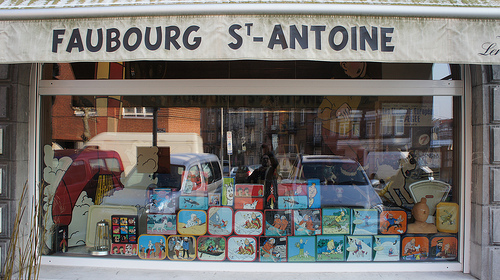 Faubourg St Antoine is filled with Tintin toys, art and knick-knacks, including some alternate interpretations and even a clarification for something I'd always wondered about. Sadly, they've been issued a legal notice from the current copyright (or EU equivalent) holders requiring them to remove all the Tintin materials from public display :(
BetaGroup Coworking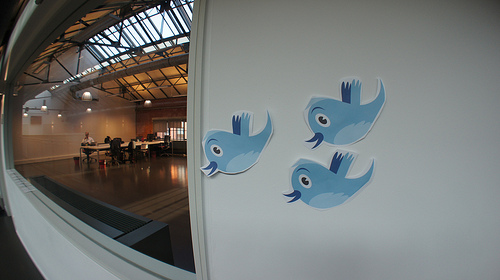 Once the temperatures dropped far below freezing, we relocated to BetaGroup Coworking Brussels in Etterbeek, to the southeast of the center. Ramon Suarez, the manager of the space was very accommodating, taking us on short notice. The wi-fi was blazing fast, the coffee was hot, and the ping-pong was a welcome break from heads-down hackery. The space itself was fantastic, with a great combination of quiet co-working areas, public spaces and private meeting offices. With tons of natural light, steel bridges and a meeting space on what looked like a submarine conning tower, it was truly impressive.
We had a wonderful lunch at a very tidy restaurant nearby.
Overall, it's been a fun and productive week, if a bit chilly. Like, really chilly. Ridiculously so. Why do people even inhabit places that get this cold? Honestly, wtf.